Oldham & Deitering Blog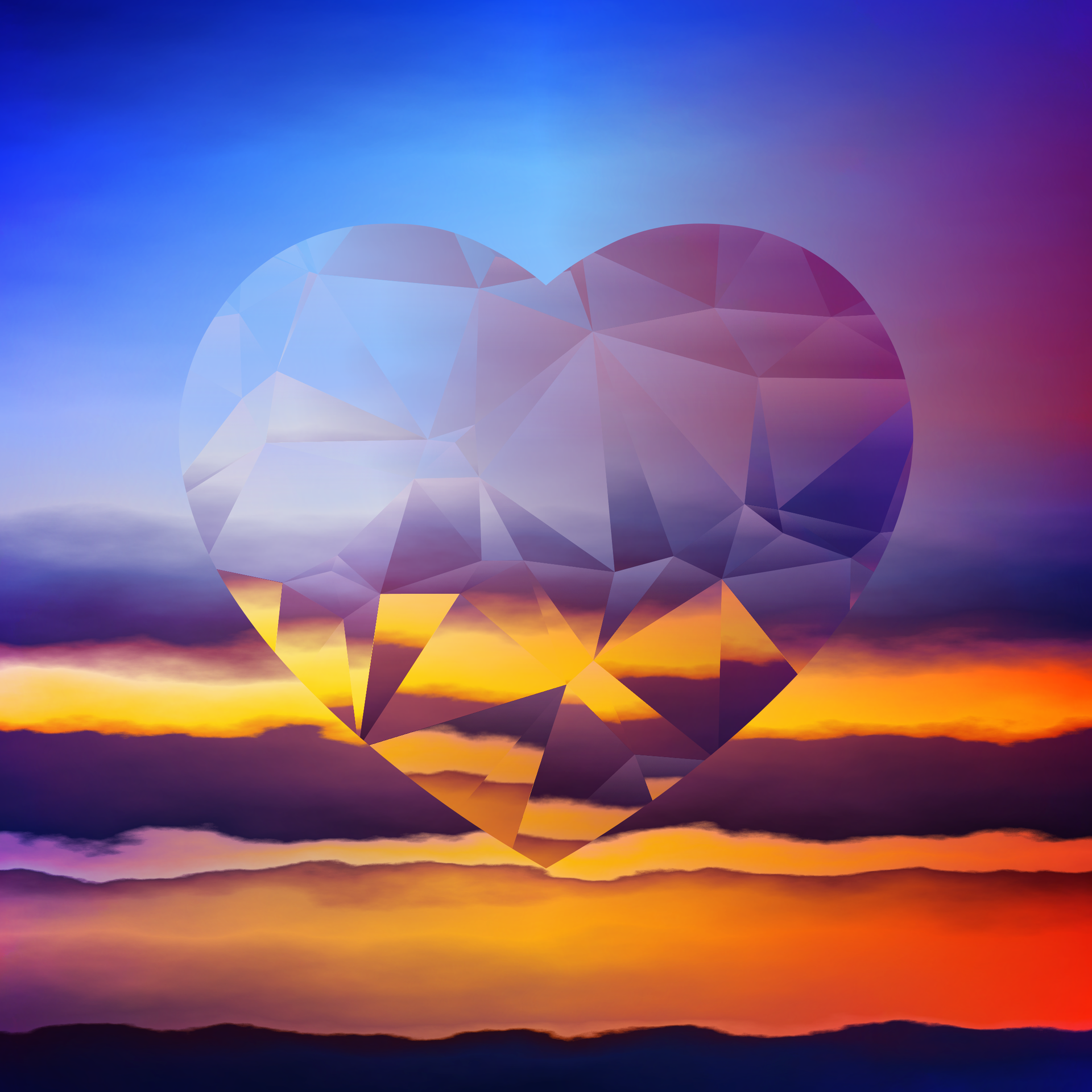 Previously we shared with you stages 1 - 3 of Alzheimer's, which can be found
here
. Now we will discuss stages 4 - 7 of Alzheimer's, and what you can expect with each.
Stage 4: Moderate cognitive decline (Mild or early-stage Alzheimer's disease)
As the disease progresses, in this stage doctors could start to see signs of problems in many different areas such as:
- Forgetting recent activities or events
- Weakened ability to perform challenging mental arithmetic; counting backwards from 100 by 7's, for example.
- A significant amount of difficulty executing complex tasks, such as planning dinner for guests, paying bills, or managing finances.
- Having trouble remembering one's own personal history.
- Becoming irritable or solitary, especially in social or mentally challenged situations.
Stage 5: Moderately severe cognitive decline (Moderate or mid-stage Alzheimer's disease)
Day-to-day activities will not be able to be performed without assistance. By this time, those with Alzheimer's may:
-Be unable to recollect their address, telephone number, high school, or college they graduated from.
- Not know or remember where they are or the current day and month
- Have difficulty with less mental math, such as counting backwards from 40 by subtracting 4's or from 20 by 2's.
- Need assistance with dressing for the appropriate season or occasion
- Can still remember significant details about themselves and their family.
- Can still be able to eat and use the restroom without help from a caregiver.
Stage 6: Severe cognitive decline (Moderately severe or mid-stage Alzheimer's disease)
By this time, the individual's memory continues to deteriorate, personality changes may occur, and they may need wide-ranging help with daily activities. Individuals may:
- Lose knowledge of recent occurrences as well as of their surroundings
- Remember their own name but have a hard time reminiscing about their personal history
- Able to tell familiar and unfamiliar faces apart, but have problems remembering the name of a spouse or caregiver.
- Need help dressing properly and may, easily make the mistake of putting on the wrong clothes or shoes on the wrong foot if not watched.
- Have changes in their sleep patterns – sleeping during the day and becoming agitated at night.
- Needs help with using the restroom (flushing the toilet, wiping, washing/drying hands, for example)
- Have trouble controlling their bladder or bowels.
- Have severe personality and behavioral changes, including suspiciousness and delusions (such as coming to the conclusion that a loved one or caregiver is not real) or compulsive, repetitive behavior like hand-wringing or tissue shredding.
- Tend to roam or become lost.
Stage 7: Very severe cognitive decline (Severe or late-stage Alzheimer's disease)
This is the final stage of the disease, in some cases individuals will lose the ability to function on their own, adapt and respond to their environment, and carry on conversations. However, they are still capable of saying words or phrases.
Due to the fact that this phase is so severe, those that reach this point will require complete assistance. They will lose knowledge of how to do something as simple as walking. Their reflexes will become abnormal, and the muscles will become limp.
The stages listed above can be different for each person that suffers from Alzheimer's disease. It's important that both seniors and caregivers know the signs of Alzheimer's and dementia and can determine which stage one may be experiencing. Having Alzheimer's disease can drastically change a person's life, so it is up to those that can still function and live a normal life to help the ones that can no longer enjoy day-to-day activities as they once did.
If you have any questions about protecting an aging loved one, call Oldham and Deitering at 937-898-7673.
From February 22nd – 24th 2017 in Bali, Indonesia, the participants of the fourth World Ocean Summit devised a plan to protect the Coral Reefs. The result is the initiative called 50 Reefs. It will bring together leading scientists and conservationists to develop a list of the 50 most critical coral reefs to protect. It will be a catalyst to the global action and investment needed to prevent their extinction.

The 50 Reefs program is being backed by a group of innovators in business, technology, and government. This includes Bloomberg Philanthropies, The Tiffany & Co. Foundation, and The Paul G. Allen Foundation, which are all influential leaders in the conservation community. These big name leaders will be able to build a network of scientists, communities, and organizations that can come together to help save the coral reefs.
"When people think of climate change, they often think of extreme heat, severe storms, and raging wildfires. But some of the most disastrous effects of climate change are out of sight – on the ocean floor – and saving the remaining coral reefs is critical. Without coral reefs, we could lose up to a quarter of the world's marine biodiversity and hundreds of millions of the world's poorest people would lose their primary source of food and livelihoods." Michael R. Bloomberg, UN Secretary – General's Special Envoy for Cities and Climate Change.
Instead of working to save individual reefs, this initiative is working on a global scale. It will address the threats facing all reefs, from overfishing and pollution, which are local threats, to rising temperatures and ocean acidification, which affect ecosystems globally. By working on global solutions, there is a better chance of 50 Reefs making a difference for coral reefs.
To have a chance of thriving in the future, corals will need to adapt to rising temperatures. Unfortunately, corals are very vulnerable to temperature change. The corals that build reefs are home for 25% of all ocean life, so it is imperative that 50 Reefs find a way for them to adapt.
Scientists aren't expecting a miracle however, and expect to save only 10% of the reefs. Their research shows 90% of the reefs being destroyed by 2050. The University of Queensland's Professor Hoegh-Guldberg says: "It's based on the best science. It's saying we will only have 10% left but let's make sure those 10% have the best chance of survival."
The initiative is different from what most people would expect in that it shifts focus from the most critically endangered reefs to those that have the best chance of survival if global temperatures stabilize. Professor Hoegh-Guldberg has referred to it as a triage situation. "We're only going to have 10% of today's reefs there so, knowing that, how can we best provide support for those reefs so they do survive?"
The plan is to identify the reefs least vulnerable to climate change, but also the ones that are most important as seed centers that will allow reefs to repopulate over time. Richard Vevers of The Ocean Agency said this was a real wakeup call that the planet is losing its most bio-diverse ecosystem. "It's not about losing a tiger or a single species; it's an ecosystem of up to a million species. We're not just talking about corals; we're talking about all the species that are dependent on those corals – that's what's so shocking about what's happening right now."
The job of selecting the 50 reefs will fall to a team of international experts, who are expected to make their decisions by the end of 2017.
We all know that diets have wide ranging benefits, from weight loss and focusing on healthier foods. Some people believe they have found that dieting can delay the aging process and boost brain health. They say that intermittent fasting (drastically reducing your food intake for short periods of time) can boost your health and delay the symptoms of Alzheimer's.

Mark Mattson, chief of the laboratory of neurosciences at the National Institute on Aging in Baltimore, Maryland, had this to say on the subject: "We find that in the animals, the intermittent fasting reduces brain inflammation. " He also pointed out that in mice studies, intermittent fasting dramatically improved heart health and prevented symptoms of Alzheimer's. "Intermittent fasting improves cognition, that is learning and memory, and protects nerve cells from dysfunction and degeneration."

More research needs to be done on humans before the full benefits of fasting can be understood, but Peter Bowes, a participant of a study where he tried the Prolon fasting diet, is convinced of the benefits. "You feel more productive…your brain is buzzing, your synapses are snapping. You've got a massive workload in front of you and you just plow through it."

There are three different types of fasting diets. With the 5:2 plan, you eat normally five days a week, and for the other two days you will consume fewer that 600 calories. On the alternate day plan you eat normally one day, the next day you'll eat fewer than 600 calories, and repeat so on. Finally, time restrictive fasting is when you only eat between noon and 8 pm.

Todd Morgan, a neuroscience at the University of Southern California's School of Gerontology, stresses that "we really need clinical studies to look at this. But there are benefits to the cardiovascular system, obesity, diabetes – these are all disorders that can increase your risk for Alzheimer's disease."

One of the biggest challenges with this (or any diet) is sticking with it. While fasting, people often end up binging or getting irritable if they aren't eating enough. As always, consult your doctor before starting any kind of diet regime.
More Posts